Exciting sales careers in
Irvine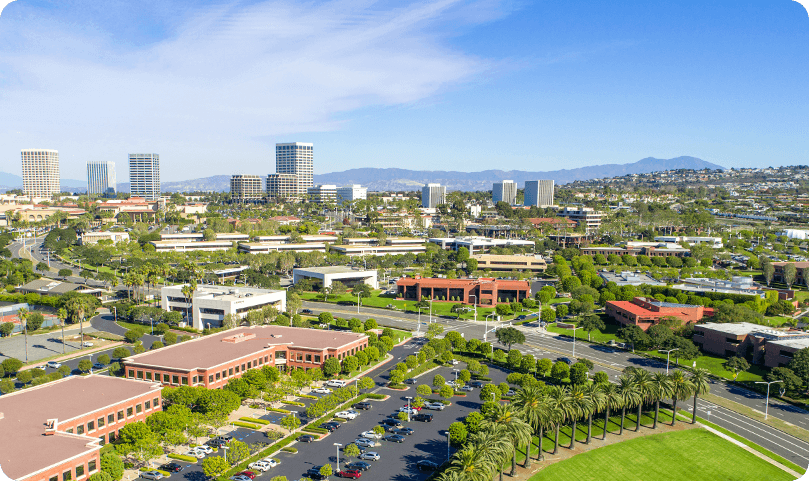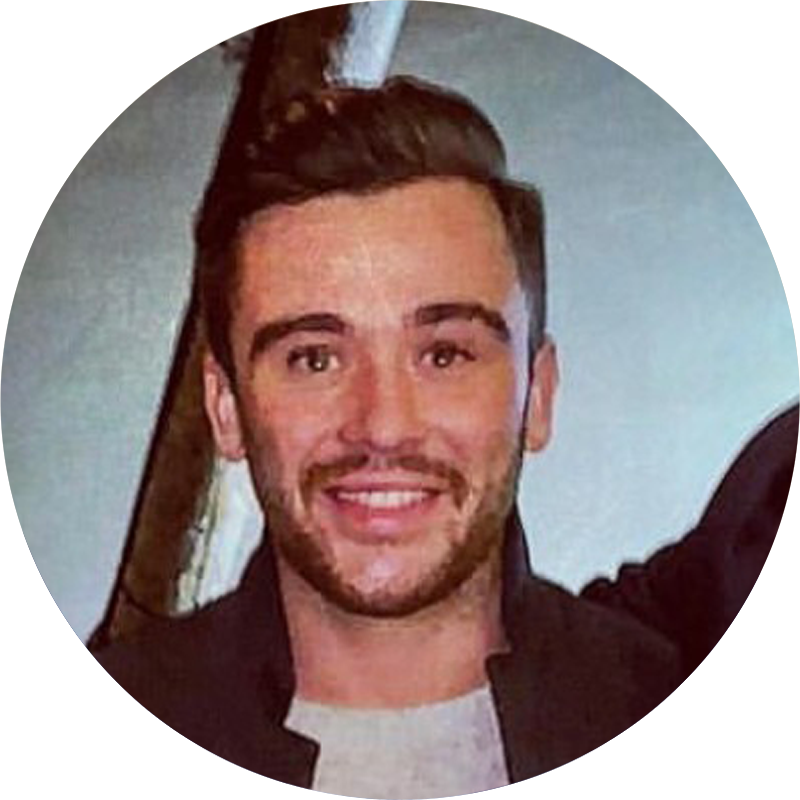 Ross Burton
Office Leader, Irvine
There aren't many other places in the US where you can see mountains on one side and ocean on the other! Irvine is a beautiful city with a near-endless summer. We're a short drive to Newport Beach, which is an amazing spot for surfing.
Why we love working in Irvine
A dreamy spot in the middle of the Golden State
Irvine is located in the heart of Orange County, California, right in the middle of some of the state's biggest cities—just one hour south of LA and one hour north of San Diego.
Our Irvine office is located directly across the street from South Coast Plaza, the third largest mall in the United States housing over 250 stores and restaurants. Our team's local lunch favorites include Peruvian grill Brasa's and Boudin SF: the best bakery in Irvine. We're roughly fifteen minutes' drive from the beach, which is a perfect place to spend happy hour watching the sunset.
Orange County is also home to some of the best attractions in California, including Balboa Island, Laguna Beach, Disneyland, and Knotts Berry Farm. Plus, it's close enough to LA, Catalina Island, San Diego and Palm Springs for a quick weekend getaway.
Brands that operate from Irvine
Why work with us in Irvine?
Take it from our Cali colleagues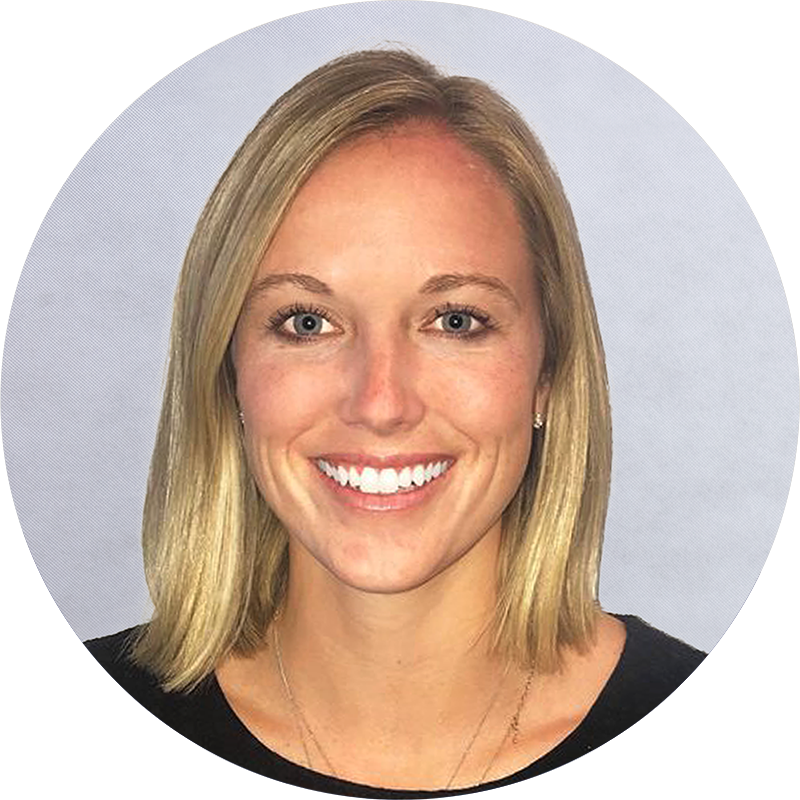 Taylor Jones

Senior Vice President, Customer Success
I've been with Frank Recruitment Group for seven years, starting as a Trainee Recruitment Consultant in our New York City office, and taking advantage of many amazing opportunities internally. I've been a sole contributor, built and managed a number of teams across multiple brands, and also spent time on our Talent Acquisition team. Most recently, I opened up our Irvine, CA office.
I love that this company continuously allows you to explore new opportunities and enhance your skillset. The level of training and support from upper management is unmatched, and I'm forever grateful for the opportunity that I've been given. It's been really exciting over the last few years to watch the tremendous growth we've had in the US. Our culture is very important to us and no matter what office you visit, the culture is the exact same!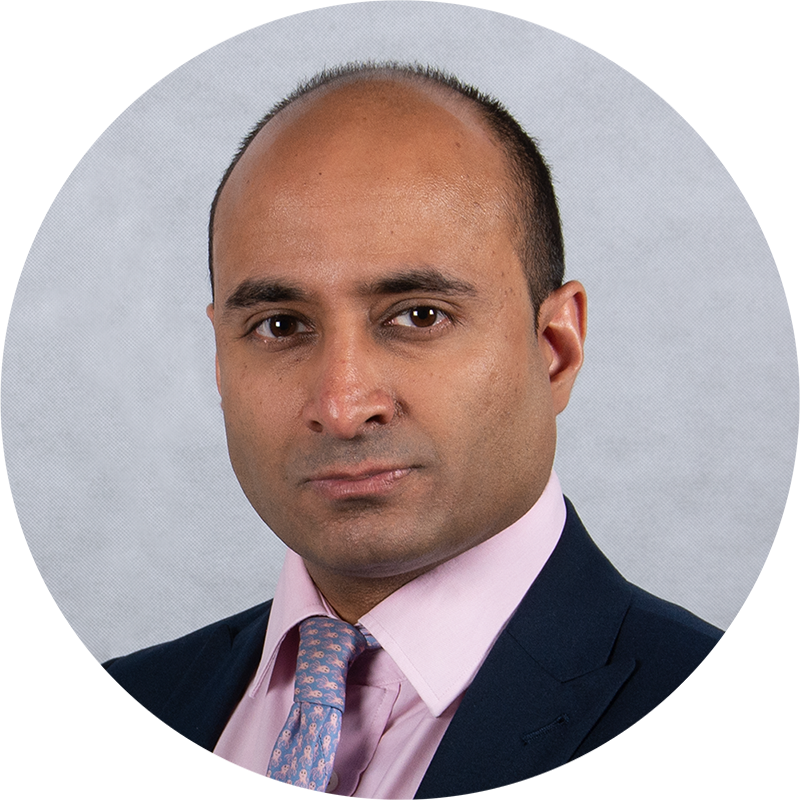 Taylor Nen

Operations and Customer Programs Manager
I started as a Trainee on the day the office opened. I was able to get promoted around six months later thanks to the tons of resources and help on offer; everyone is always wanting to help and see you succeed. There's so much room for growth, both personally and professionally. I've made great friends here! If you're willing to put the time in and work hard, you will succeed.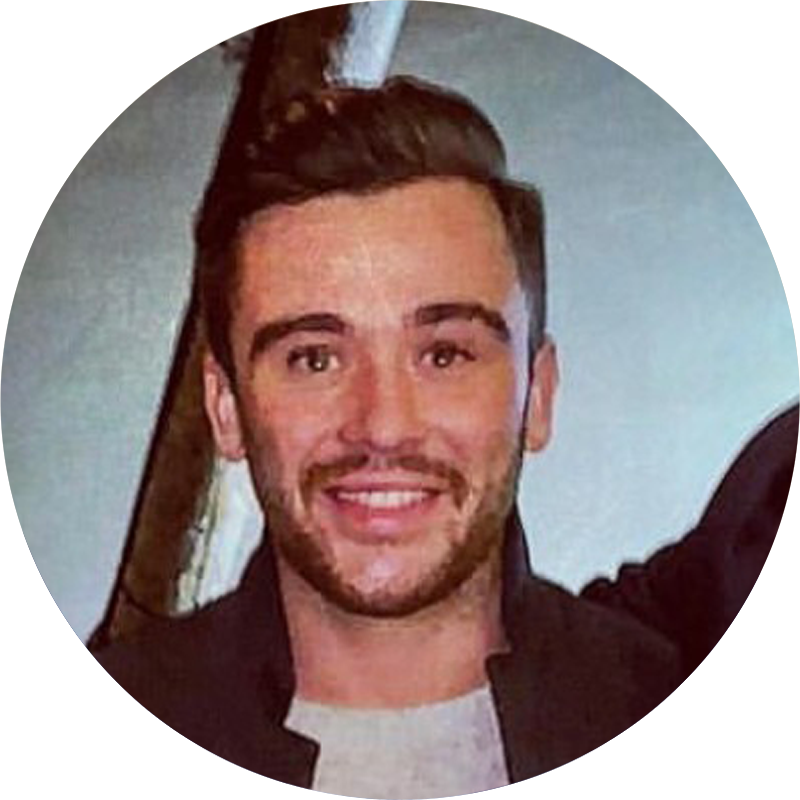 Ross Burton

Vice President
Originally based in our Newcastle HQ, I've been with Frank Recruitment Group since 2013, joining not long after graduating from University. It's been an amazing journey that has quite literally taken me around the world. A year after joining, I was promoted to Team Leader and relocated to Melbourne, Australia. I was based in APAC for two years, and then I made the move to the US.
I was part of the team that opened our Philadelphia office in 2016 and in 2019 I made the move from the East to West Coast, swapping Philadelphia for Southern California and to co-lead the Irvine office, where I am today.
It's been a journey that has allowed me to grow and develop at a tremendous pace. I've met great people at every stage of my career, and stay in touch with many of them. The environment and culture here promotes hard work and rewards it both financially and with career momentum. If you're ambitious and want the opportunity to grow into a leader at your own pace, Frank Recruitment Group is a great fit for you.