Recruiters use their expertise to help people find jobs and achieve professional success.
They are also responsible for negotiating contracts, advertising vacancies, and building relationships with clients.
But what does it take to develop these skills? Is it possible to get into recruitment with no experience?
It's relatively easy to break into recruitment; the challenge lies in staying on top of your game. No academic degree can guarantee your success. It's up to you to improve your skills, step out of your comfort zone, and build a strong network. You have to be driven, competitive, and prepared to go the extra mile to get results.
The best recruitment companies are aware of these aspects, and that's why they invest in employee development. Whatever your background, we will provide you with the training and resources needed to achieve your professional goals. Most employers do require a bachelor's degree, but we're more interested in your abilities and your drive to succeed.
Many of our recruiters came on board after graduation, and some worked in completely different industries before joining our team. Read on to find out how they got their start!
Prior experience not necessary
Some of the most lucrative and rewarding jobs out there require a master's or Ph.D. degree and extensive experience.
For example, software architects make around $125,978 per year. That's great, but it takes a lot of time and money to break into the industry. Most employers seek candidates with a bachelor's or master's degree in computer science, professional certifications, and several years of work experience.
Recruitment consultants can make six figures, too. Depending on the job, they may receive quarterly and annual bonuses, paid trips, and other incentives in addition to a base salary. Plus, they don't have to spend years in an entry-level position to acquire experience. As a novice recruiter, you will receive on-the-job training and ongoing support so you can advance your career.
Chloe Brant, a Senior Recruitment Consultant at Nelson Frank, worked in the restaurant industry during high school and college. After graduation, she traveled for a couple of years instead of rushing into jobs. Brant joined Frank Recruitment Group at the age of 24, starting out as a recruitment consultant and was earning a promotion to a senior role in just two years.
"After moving to Philadelphia, I started to apply for a ton of jobs—sales jobs, executive assistant jobs, and some jobs with marketing agencies—and I was reached out to by someone on the Talent Acquisition team at Frank Recruitment Group. Recruiting was definitely something I heard about, but I wasn't familiar with," explains Brant.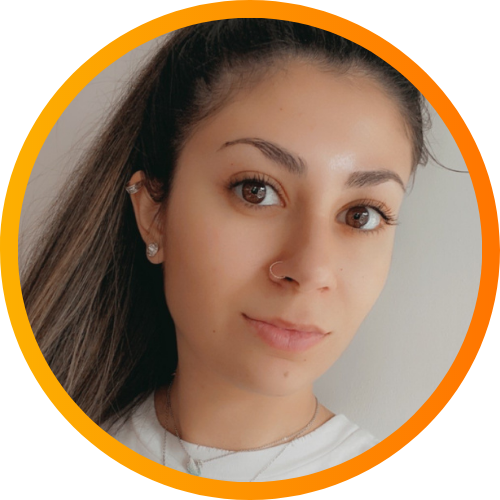 "It's really diverse and it's actually really refreshing."
"You generally think it might be a bit Wolf of Wall Street; a lot of young guys. But it's really not. There are a lot of girls in the office, people of different ages, lots of culture going on—it's not typical, it's actually really nice."

Annie Monisse
Trainee Recruitment Consultant | Nigel Frank
A diverse team from all walks of life
You may be thinking that most recruiters have studied public relations, HR management, business, or communications, but that's not always the case. They actually come from varied backgrounds, from fashion and sports to finance. This allows them to build rapport with their clients and develop a good understanding of the markets they recruit for.
Welat Omari from FRG Technology Consulting has a bachelor's degree in sports management. After graduation, he completed an internship and worked as a recruiter for two years.
In 2018, he joined our organization as a Junior Recruitment Consultant. Today, he is a Manager at FRG Technology Consulting. "I used to work as a barkeeper in Berlin during my studies. What I've learned from that experience was to talk to people from different backgrounds and make them feel good," Omari told us.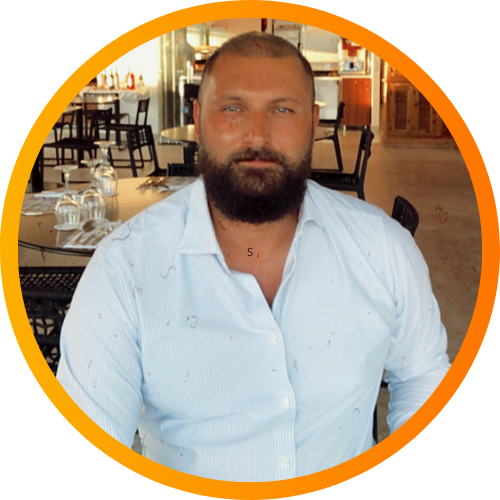 "What I like about Frank Recruitment Group is that you know exactly what to do in order to be promoted."
"It's not just the numbers, but you get great training, too. Frank Recruitment Group is giving me the opportunity to speak to people who know how to do the job."

Welat Omari
Manager | FRG Technology Consulting
This kind of work also gives you a sense of pride and accomplishment. "It's an amazing feeling when you've done your first deal and everybody is clapping hands and cheering up and supporting you and giving you compliments," notes Omari.
You, too, can break into this field, regardless of your professional background or work experience. For example, Charlotte Smith—a Senior Recruitment Consultant at Washington Frank—studied English and fashion communication at university. Back then, she wanted to make a career in the fashion industry.
After her studies, Charlotte left New Zealand and moved back to England. She decided to apply for a job at Frank Recruitment Group, and things just fell into place.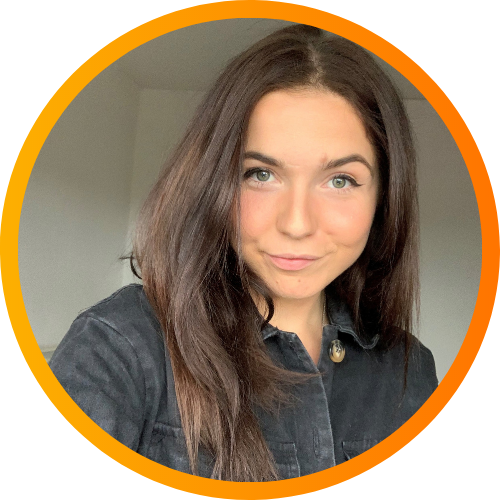 "My favorite thing about working in recruitment is that you get out of it what you put in and that your hard work doesn't go unnoticed." 

Charlotte Smith
Senior Recruitment Consultant | Washington Frank
Annie Monisse agrees; after a stint as a retail manager, the opportunity to reap the rewards of her personal efforts was attractive.
"Prior to this, I was a retail manager for Nike in Oxford Circus where I used to manage a team of around 40 people, day-in-day-out in a really fast-paced retail environment. I used to handle central services and back-office as well, so on top of sales and performance management, I'd also handle HR disciplinaries, sales targets, external liaising with contractors, and finance stuff on top of all that.
"What you put in in recruitment, you get out; that really appealed to me."
Not only was Annie's professional pathway to recruitment a varied one, but her educational background may also be surprising for a recruiter too: " I did my A-Levels in art, drama, films; all quite creative stuff. While I was a retail manager at Nike I did an Open University degree in Medicine, Biochemical Science, And Toxicology—but here I am in recruitment!"
The opportunity to grow
Nearly 60% of Millennials and 44% of Gen Xers are looking for jobs that would allow them to learn and grow, according to Gallup. The same reports that 87% of Millennials prioritize career advancement. But many employers fail to provide such opportunities.
Some experts say that you should aim to get a promotion every three years, but are you willing to wait that long? When you work in recruitment, you don't have to wait for years to climb the ranks.
Welat Omari was promoted to Senior Recruitment Consultant within nine months of joining the business. After another six months, he became a Team Lead. "What surprised me about working here is that you can be promoted very fast if you are good. This doesn't mean that I'm not having fun, though. But if you have to choose between watching Netflix and reviewing CVs, then do the second one because it will pay off. Trust me, it will be worth it."
Michael Marino joined Anderson Frank in 2019. It took him only two years to become a Principal Recruitment Consultant and start working on high-impact projects.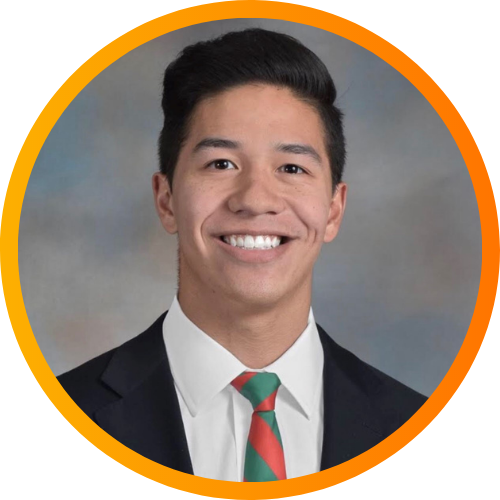 "You control your destiny, and you can rise in the ranks as fast or slow as you wish."
"It all comes down to the work you put in."

Michael Marino
Principal Recruitment Consultant | Anderson Frank
Jacob Pöhl was hired as a Trainee Recruitment Consultant at Nigel Frank in October 2018. Over the next few months, he was promoted to Senior Consultant, Principal Consultant, Senior Principal Consultant, and Team Leader for Microsoft Cloud Azure. Pöhl had no prior work experience other than an internship before joining Nigel Frank. Yet, he made about €75,000 in his first year as a recruiter.
Pöhl told us that what he loves most about working in recruitment is that there are plenty of opportunities to grow as a person.
"It's a good feeling, and I like that a lot."
"You get the chance to help candidates find the right job, you're helping your clients find the right people, and you're part of the digital revolution.";

Jacob Pöhl
Team Leader | Nigel Frank
A career without limits
There are no limits on what you can achieve when you work hard. But you also need some guidance and support to turn your career goals into reality.
At Frank Recruitment Group, our people are our biggest asset. We only hire the best and reward their hard work with incredible benefits that go beyond a competitive salary. From bespoke training programs to advancement opportunities, we provide the resources you need to grow your career.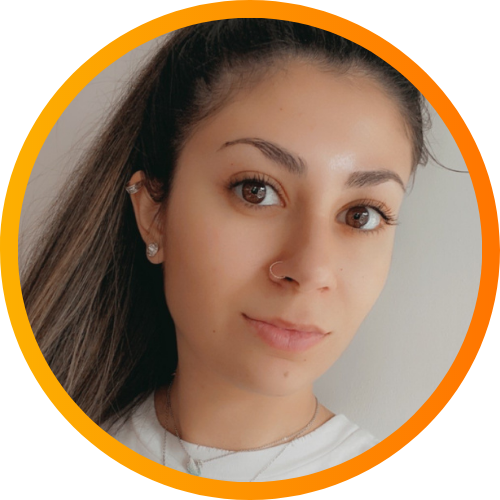 "I can't give my team leader and my managers enough credit."
"It's not the generic 'if you need help, call me'. They'll actually sit down, take time out of their diaries, or put time into your diary, to teach you about not just generic skill sets, but things that you individually are struggling with, so it's really personalized."

Annie Monisse
Trainee Recruitment Consultant | Nigel Frank
Ready to start your own recruitment journey?
Check out our latest job roles and get ready to Go Beyond.